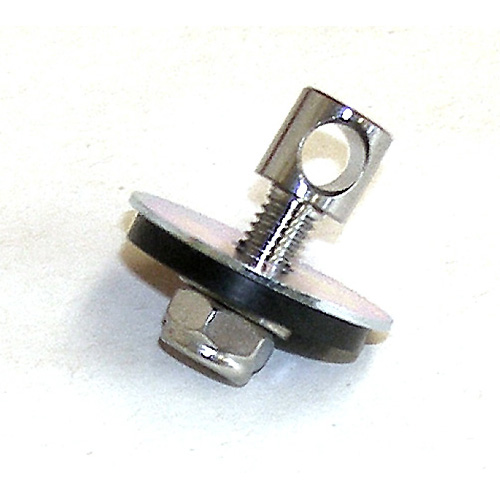 Velo Orange Fork Daruma Bolt
This neat little eye-bolt hooks over you front brake bolt and extends down inside the fork crown. It thus allows perfect mounting of your front fender or VO rack, even if you don't have a threaded fork crown boss.
Full Fenders set come with all mounting hardware, including this bolt.
PS the VO rubber washer is thinner than with the Berthoud daruma bolt. If clearance is tight, use this one.
3 in stock (can be backordered)