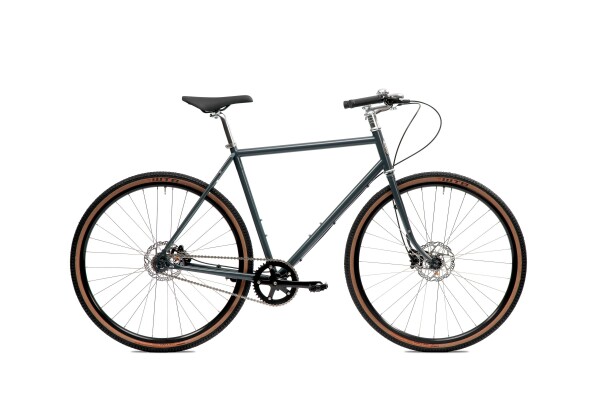 Pelago Hanko Street 2021
Pelago Hanko Street 2021 (coming July 2021)
Color: Eliel green
Sizes: S (52cm), M (56cm), L (60cm)
A single speed commuter with modern aesthetics, for those who appreciate practicality and simplicity. A swiss knife stripped down to the essentials and optimised for daily use in the urban environment. Can easily be upgraded to a 1×9 speed setup.
The bike comes with Outback handlebars offering an active riding position. Combined with the single speed gearing and hydraulic disc brakes, the bike creates a very straightforward, nimble and fun experience, all year round.
Full aluminium fenders are light, strong and protect you well from splashes.
As every other Pelago bicycle, Hanko Street is equipped with mounting points for front and rear racks to extend the cargo capability of the vehicle.